103 Street Centre Redevelopment
An era-striking skyscraper
Giving an iconic building a transformation
Formerly known as Enbridge Place, this 1970s-era striking all-black modern skyscraper in the style of Mies van der Rohe was given a complimentary interior transformation and enhancement to the podium and plaza.
---
Who:
Where:
When:
What:

Architecture
Interior Design
Renovation
Refurbishment
Corporate
Office
Sports
Recreation
Entertainment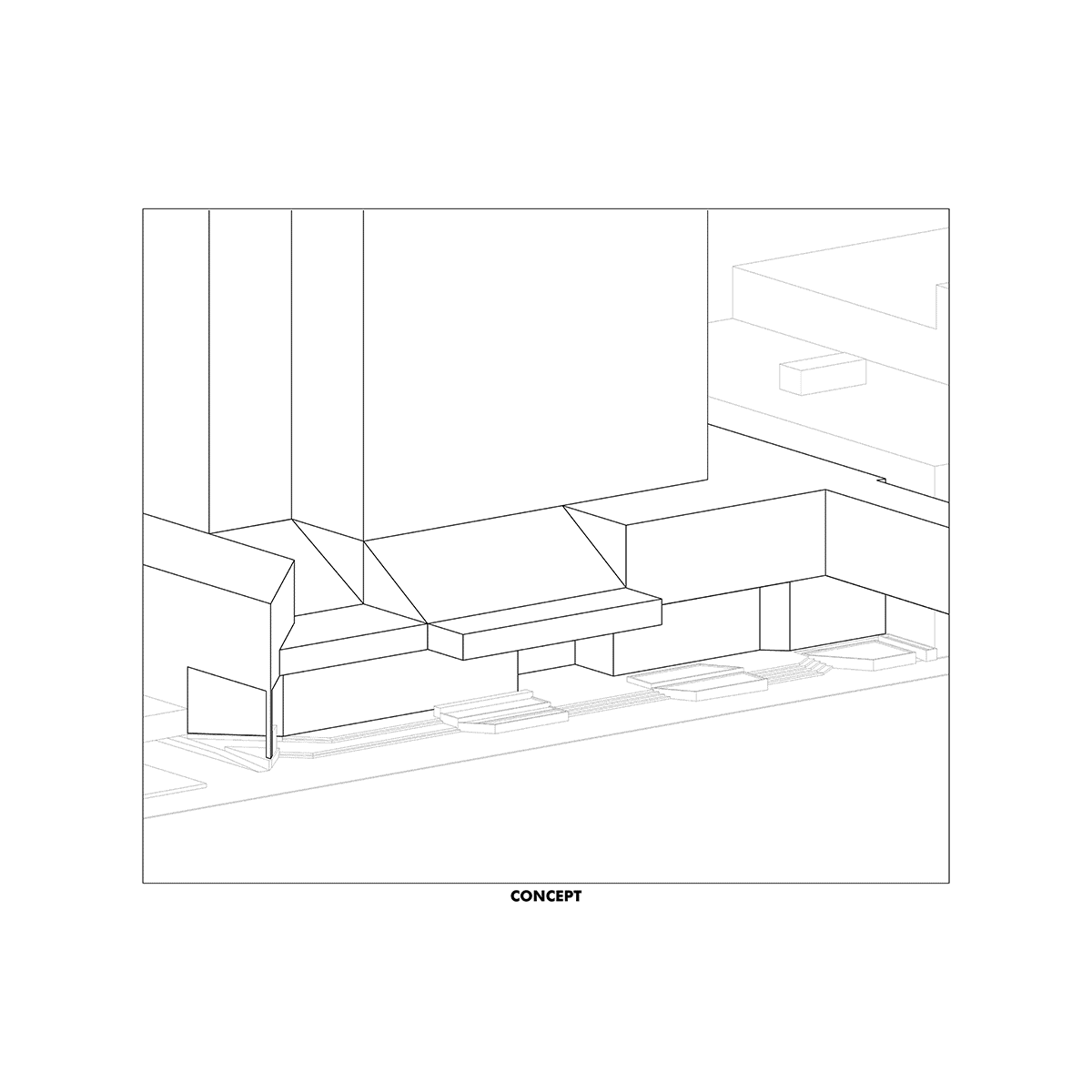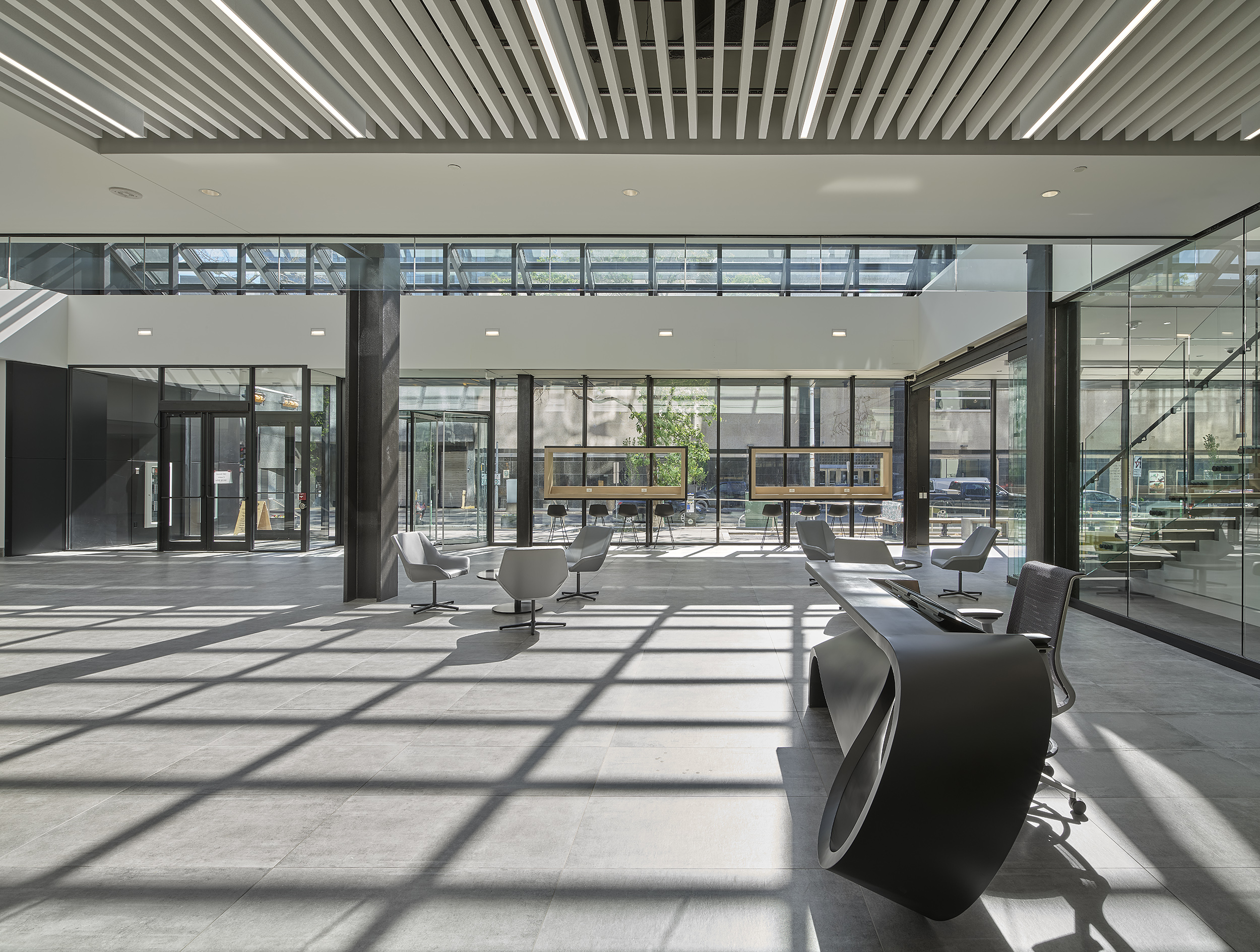 4,020 m2

Size

$12 Million

Cost
Celebrating a unique building identity
The tower's dark façade is commemorated by an abiding design language throughout the architecture. Darker exterior elements are maintained along with a new compelling black canopy that fortifies the dynamic entrance. This new, much more transparent intervention at the podium, replaces the former opaque and heavy canopy and brings the energy of the street to the face of the building.
---
Connecting the unique podium double skylights to a sunbathed interior was done by removing portions of the second-storey floor and walls to expose the building's steel structure. The result was a dramatic two-storey volume that connects people to a light-filled open concept with an industrial aesthetic.
---
Parts of the building's identity are further celebrated by highlighting the unified monochromatic industrial design aesthetic, which is visible throughout the contemporary tenant lounge, collaborative spaces and fitness center. A new front plaza, tenant exterior amenity and patio area were created for additional main floor commercial use.
The redevelopment builds on the building's already exceptionally connectedness to the downtown by reinforcing the pedestrian elements with its improved street-facing elevation, multi-storey interconnected spaces, and highlighting the access to Edmonton's Pedway network providing tenants with even greater access to the downtown core.

---
Professional photography by Merle Prosofsky
Learn more about Arc Studio
Discover what makes our designs uniquely rewarding for our clients & their communities