Canadian Western Bank Place
A modern challenge
Developing a unique solution for a large interconnected space
Arc Studio was challenged to modernize the exterior and three stories of the interconnected lobby space at the Canadian Western Bank Place Tower in downtown Edmonton.
---
Who:
Where:
When:

Est. Completion End of 2022

What:

Architecture
Interior Design
Renovation
Refurbishment
Civic
Cultural
Corporate
Office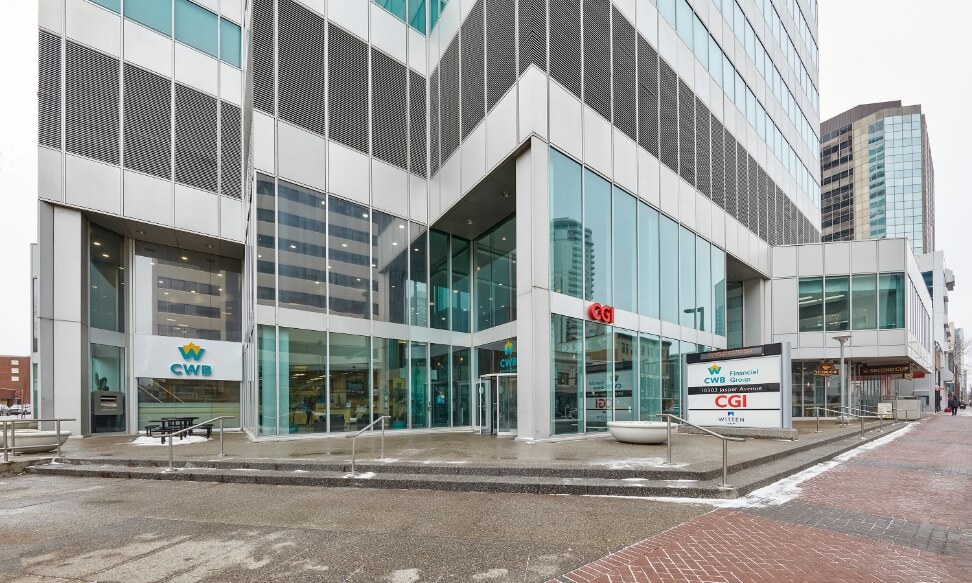 Bringing the scale down to human proportions.
White metal canopy
A white metal canopy was added to the exterior to define the relocated entrances off the north and east sides, while also bringing the scale down to human proportions. A new seating area at the corner "floats" within a landscape planting bed to provide a street-oriented presence and highlight the activity in the building.
Interior transformations
The interior of the lobby space has been transformed with a timeless aesthetic in mind. The neutral colour palette continues from the main floor, mezzanine, and concourse, visually connecting each space. The light colours, thin lines, and contrasting materials are a stark contrast to the previous lobby design.

3005 m2

Size

$7 Million

Construction Cost
The basement
The basement level has become an open and bright amenity space for the building tenants with a series of meeting rooms, breakout spaces, kitchen, games area and lounge.
Continue exploring
Browse through these related projects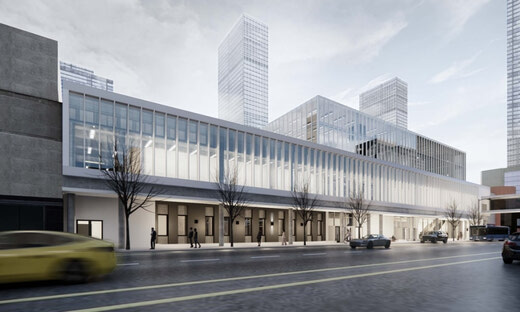 The 102 Street Centre redevelopment was a concept design exploration into evolving the existing Manulife Phase 2 tower podium into a large single-tenant office space incorporating additional floor area and new rooftop amenities.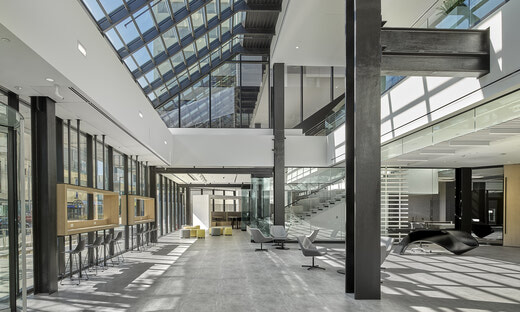 Formerly known as Enbridge Place, this 1970s-era striking all-black modern skyscraper in the style of Mies van der Rohe was given a complimentary interior transformation and enhancement to the podium and plaza.
Learn more about Arc Studio
Discover what makes our designs uniquely rewarding for our clients & their communities