102 Street Centre Redevelopment
An exploration into an evolving tower
Redevelopment ideas
The 102 Street Centre redevelopment was a concept design exploration into evolving the existing Manulife Phase 2 tower podium into a large single-tenant office space incorporating additional floor area and new rooftop amenities.
---
Who:
Where:
When:
What:

Architecture
Interior Design
Renovation
Refurbishment
Corporate
Office
Creating a spacious atrium
The concept's biggest architectural gesture was carving away central areas from the floorplates to create a spacious atrium that would significantly animate the interior of the building showcasing human activity and movement.
This would further create a unified spatial connection between all the floors and allow much more natural daylight penetration into the center of the building.
---
Other notable design features included a reglazing of the exterior facades which would assist to provide a more human and transparent street face, with architecturally highlighted entrances, and a celebrated connection to the pedway system; an optional expansion of the building with an additional three floors added to the podium; and an energized rooftop with lively amenities including new terrace seating, gardens, half basketball court, and a water feature.
Continue exploring
Browse through these related projects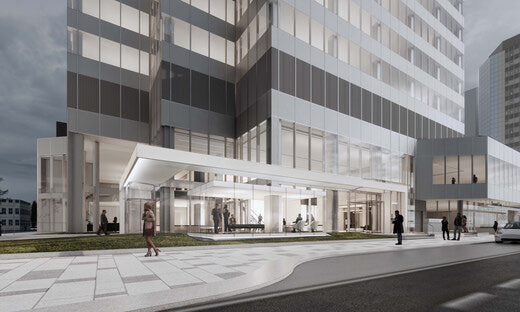 Arc Studio was challenged to modernize the exterior and three stories of the interconnected lobby space at the Canadian Western Bank Place Tower in downtown Edmonton.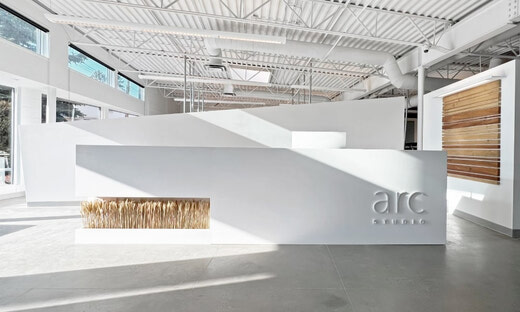 As a former flower shop transformed into an open-concept office space, Arc Studio's collaborative home exudes clean lines with organic inspirations.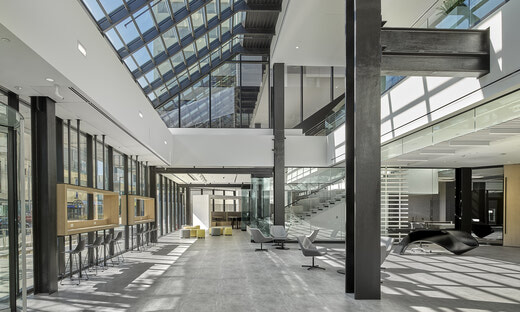 Formerly known as Enbridge Place, this 1970s-era striking all-black modern skyscraper in the style of Mies van der Rohe was given a complimentary interior transformation and enhancement to the podium and plaza.
Originally built in the early 1960s, Edmonton's Royal Glenora Club is one of the city's premier Athletic and Social Clubs nestled in the heart of Edmonton's beautiful River Valley.
Learn more about Arc Studio
Discover what makes our designs uniquely rewarding for our clients & their communities