Arc Studio Office
A transformative open-concept
Combining 'home' with clean, organic inspirations
As a former flower shop transformed into an open-concept office space, Arc Studio's collaborative home exudes clean lines with organic inspirations.
---
Who:
Where:
When:
What:

Architecture
Interior Design
Corporate
Office
Renovation
Refurbishment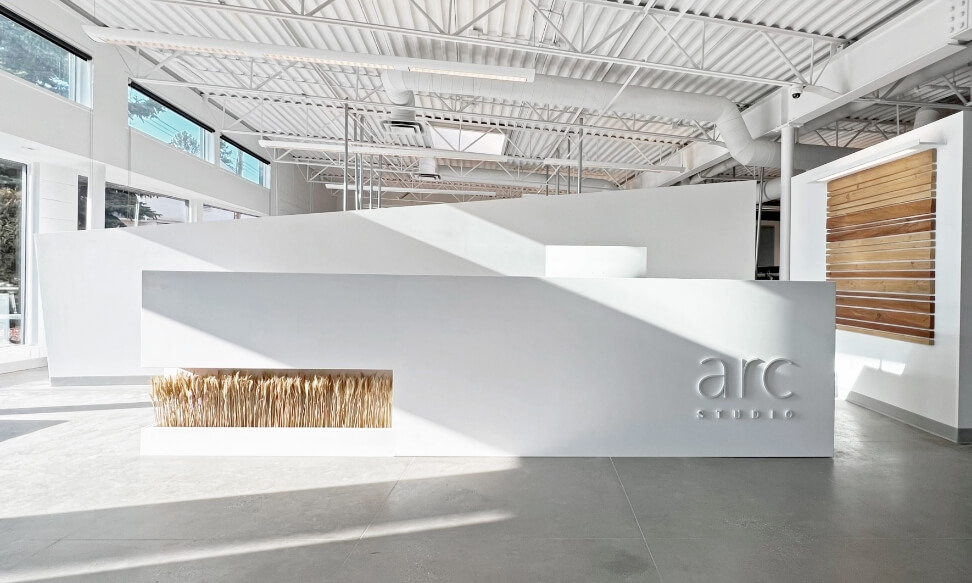 Designing a collaborative environment
Simple yet functional, refinished concrete floors maintain an industrial look while multiple windows and skylights maximize the amount of daylight entering the workspace. Open and collaborative studio space with bosc of aspen trees providing power and data to all workstations. A minimalistic reception desk welcomes visitors into the space, which is outfitted with new meeting rooms, washrooms, a kitchen and a lounge area.
The blank canvas of the clean white interior pallet lit up with lots of natural daylight creates an inspiring environment in which to collaborate.
---
A notable feature is a wall display made of reclaimed wood from an abandoned silo in Western Alberta. The deep, dynamic grooves in the slats are created by a century of slow grain erosion. The natural colours balance and warm up the space, holistically paying an ode to our prairie roots as a firm.

Continue exploring
Browse through these related projects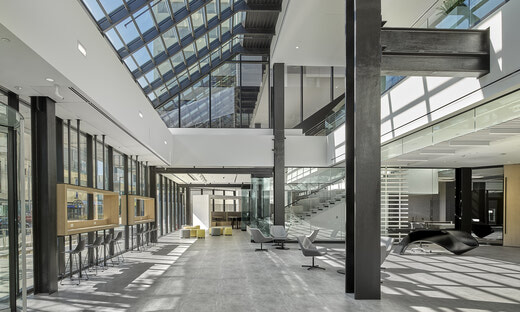 Formerly known as Enbridge Place, this 1970s-era striking all-black modern skyscraper in the style of Mies van der Rohe was given a complimentary interior transformation and enhancement to the podium and plaza.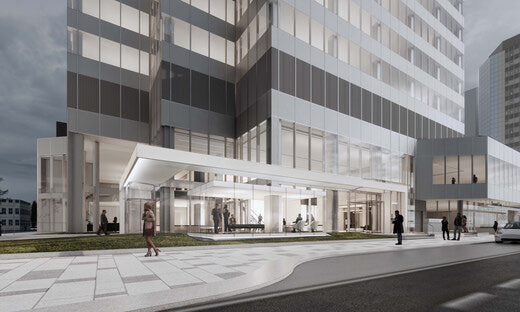 Arc Studio was challenged to modernize the exterior and three stories of the interconnected lobby space at the Canadian Western Bank Place Tower in downtown Edmonton.
Learn more about Arc Studio
Discover what makes our designs uniquely rewarding for our clients & their communities