Riverbank landing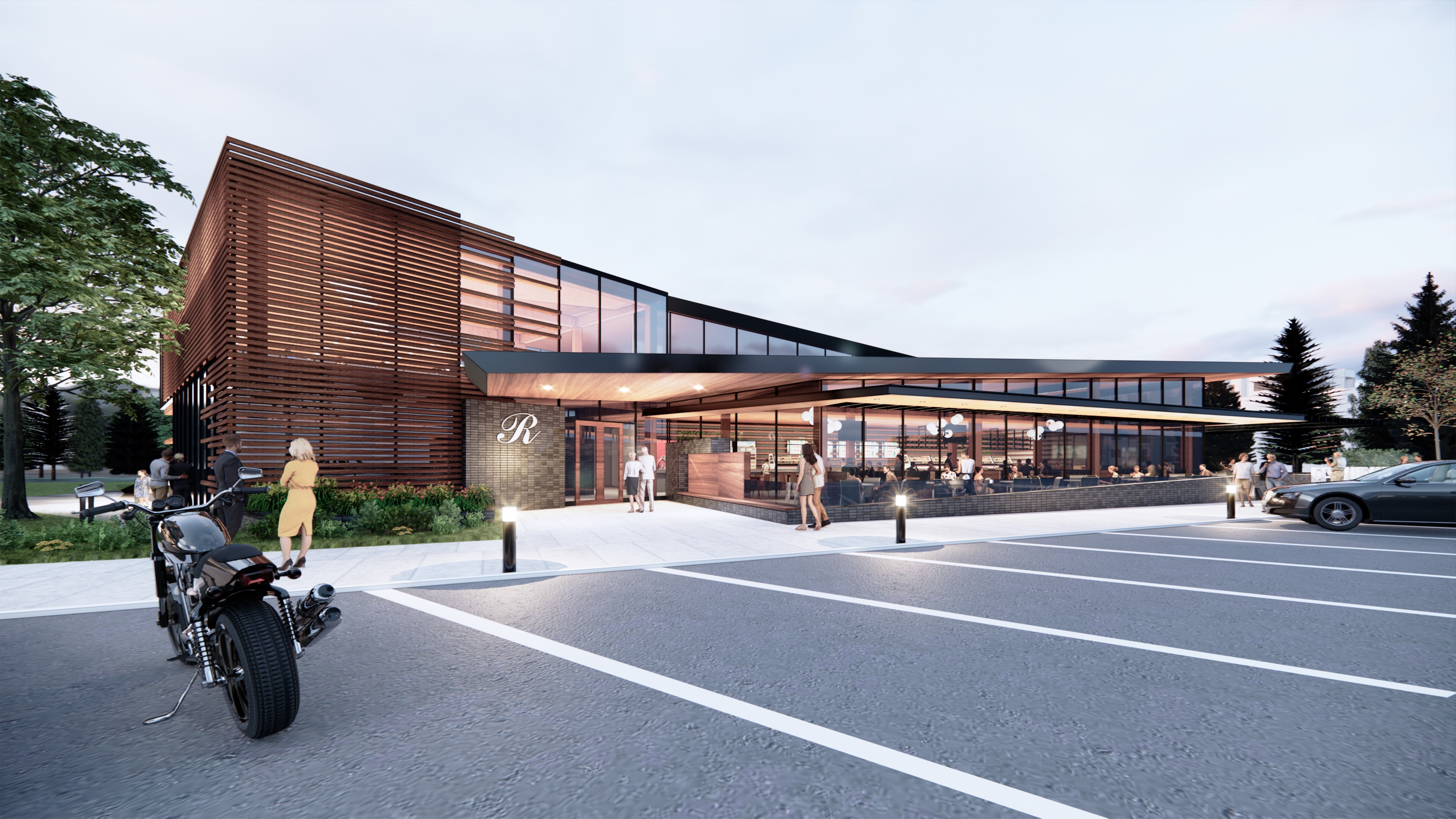 life in balance
"A master-planned walkable community with the right balance of premium character residences, restaurants, boutique shops, entertainment, wellness and professional services and abundant access to nature, offers a healthy, modern urban lifestyle"
Riverbank Landing is a multi-use, multi-building development located in the heart of St. Albert.
---
Who:
Where:
When:
What:

Architecture
Interior Design
Residential
Commercial
Retail
Mixed-Use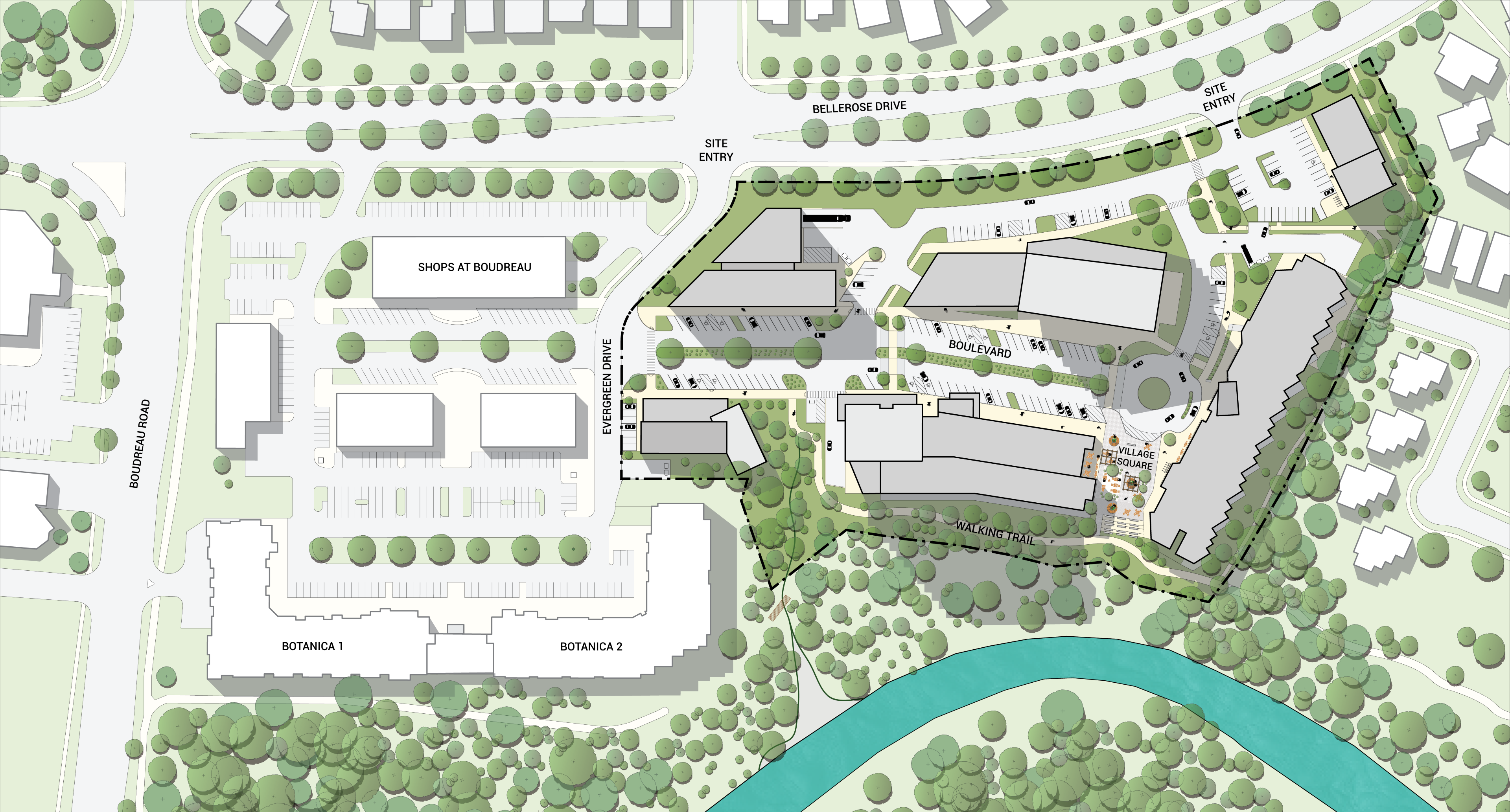 A live, work, play community
The former 10-acre private estate will be transformed into a new urban public entertainment oasis for folks to connect and enjoy a healthy living space with almost half of the site dedicated to public spaces including walking trails with lush landscaping, patios; an arboraceous main boulevard with wide pedestrian prioritized sidewalks; a central gathering village square with a play center and other activity areas; and walking trails embedded within the forested riverbanks with connections to the Sturgeon River Valley's existing trail system.
---
The project expands on the adjacent developments of Botanica and the Shops at Boudreau, with a mix of over 450 high-end new residential condominium and rental units, a senior's complex, micro-loft suites, new restaurants, an event centre, and boutique retail and professional services office spaces all situated on the banks of the Sturgeon River.
Continue exploring
Browse through these related projects
Botanica II is a 10-storey high concrete and steel frame residential development with three levels of underground parking.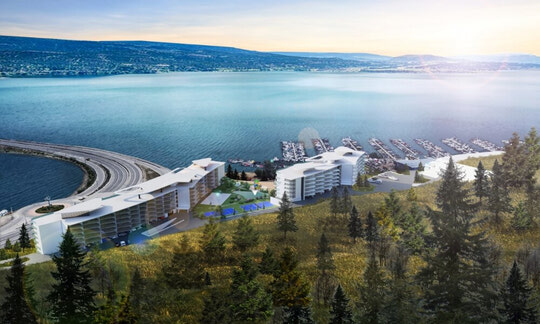 Inspired by its location on the west bank of the Okanagan Lake across from downtown Kelowna, Riviera is a multi-family residential project envisioned as a distinctive resort-style development in the Kelowna region.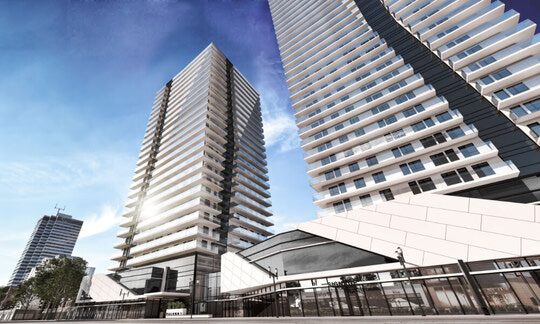 Falcon One will be the first high-rise residential tower to connect the 104th Street Promenade to the river valley. The vision for this site was to create rich architecture that brings a mix of housing and commercial retail south of Jasper Avenue.
Learn more about Arc Studio
Discover what makes our designs uniquely rewarding for our clients & their communities