Riviera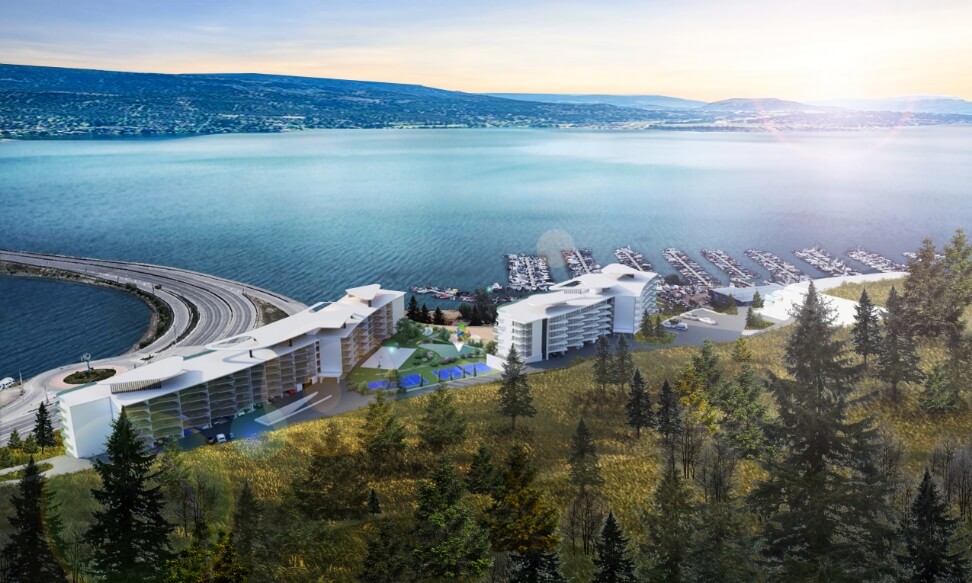 An awe-inspiring plan
Creating an iconic design
Inspired by its location on the west bank of the Okanagan Lake across from downtown Kelowna, Riviera is a multi-family residential project envisioned as a distinctive resort-style development in the Kelowna region. The development will be an iconic scheme that features luxurious lakeside living, emphasizing lifestyle and exclusivity and an overall unique user experience.
---
Who:
Where:
When:
What:

Architecture
Interior Design
Residential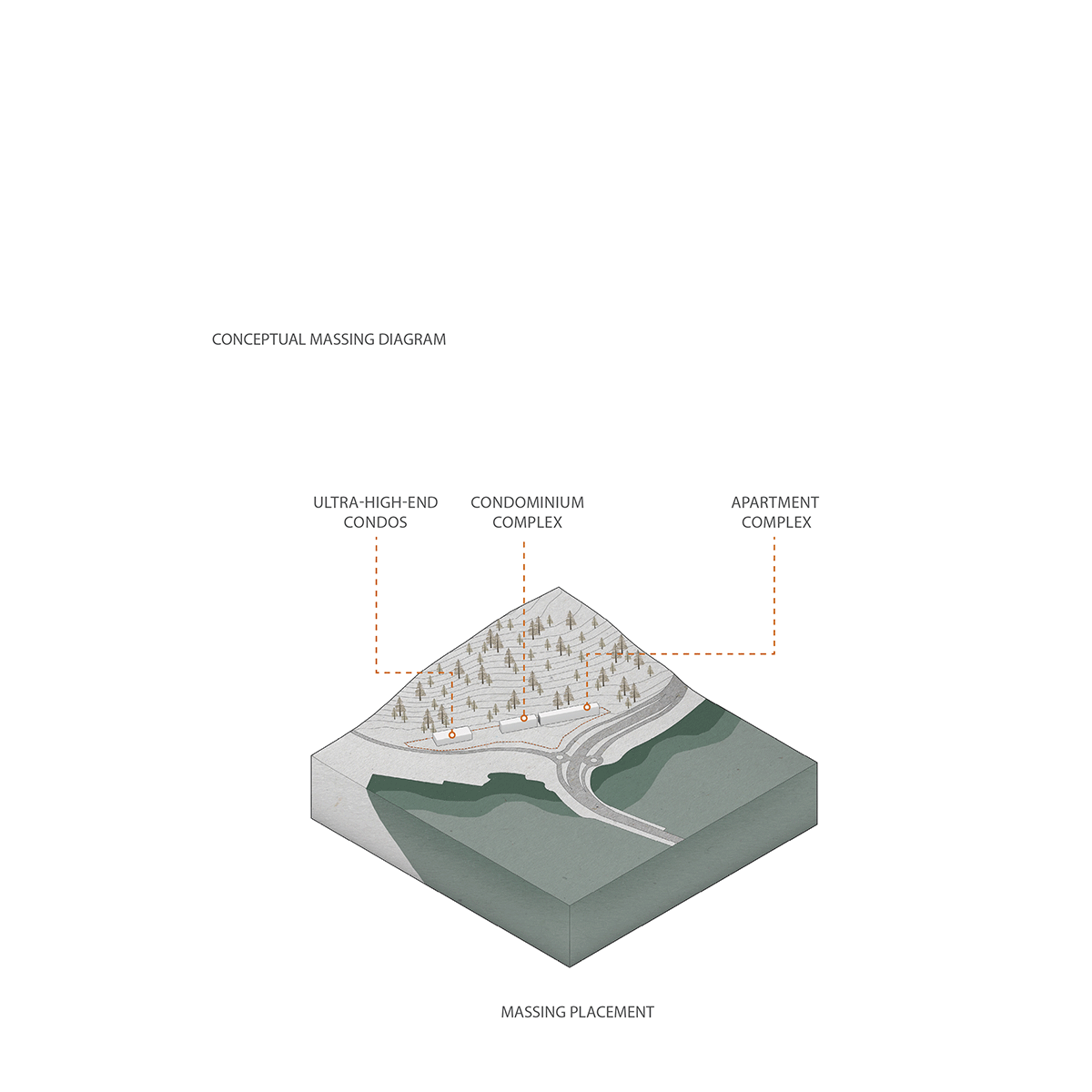 A true exploration into modern architectural design
The explorations surrounding the design and massing derived much of their considerations from the natural elements on the site in response to the sloped geography, solar access, the constraints from existing infrastructure and housing, and the spectacular views of the lake.
---
The buildings needed to celebrate and effectively harness the existing site features and provide solutions for access and egress given its more complicated topography.
The team sought to maintain simplicity in planning the structures by creating an optimized site plan to accommodate all the required programmatic elements including, the number and type of buildings, circulation, parking, utilities, and amenities. The unique façade developed for all three buildings is designed to be reminiscent of the ripples from the shoreline of Lake Okanagan.
The architectural response is based most notably on the uniqueness of the site, and it necessitated that the buildings and suites' frontages were oriented to maximize and capture abundant daylighting and views of the marina, lake, downtown, and the mountains beyond. The outdoor amenity spaces also include a variety of recreational facilities that also overlook the lake and mountains and provide captivating views of the city below.
---
The scheme comprises three phases of development to include one 10-storey tower with a mix of high-end one, two, three-bedroom and penthouse suites in each of phases one and two, and ultra-high-end three-bedroom suites in the third phase. A rooftop restaurant on Building 1 (phase 1) overlooking the lake will be a unique recreational feature.
Continue exploring
Browse through these related projects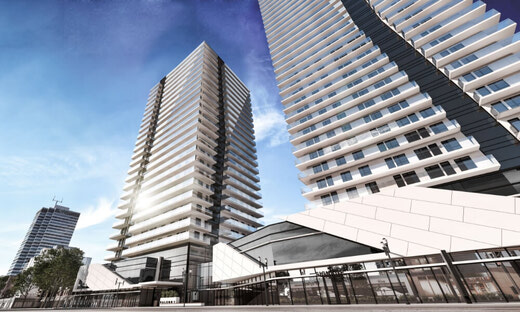 Falcon One will be the first high-rise residential tower to connect the 104th Street Promenade to the river valley. The vision for this site was to create rich architecture that brings a mix of housing and commercial retail south of Jasper Avenue.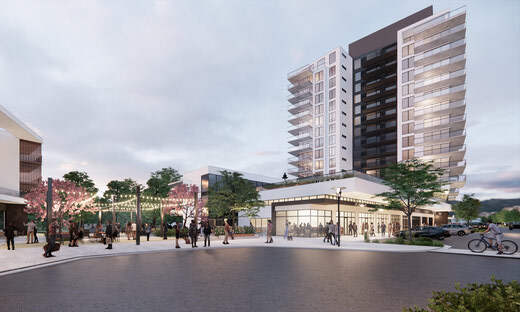 Riverbank Landing is a multi-use, multi-building development in the heart of St. Albert that will transform the area into a new urban public entertainment oasis for people to connect and enjoy a healthy living space.
Learn more about Arc Studio
Discover what makes our designs uniquely rewarding for our clients & their communities