Bear hills casino + travel resort
reinvigorating a sidelined space
instilling new energy
The Bear Hills Casino and Travel Resort's conceptual design is centered around the abstracted teepee form expanded to wrap around a large central gathering space. The teepee has been deconstructed into its essential structure and canvas components and will incorporate important cultural images of the Louis Bull Tribe.
---
Who:
Where:
When:

Estimated completion December 2023 – Phase 1

What:

Architecture
Interior Design
Renovation
Refurbishment
Civic
Cultural
Commercial
Retail
Recreation
Entertainment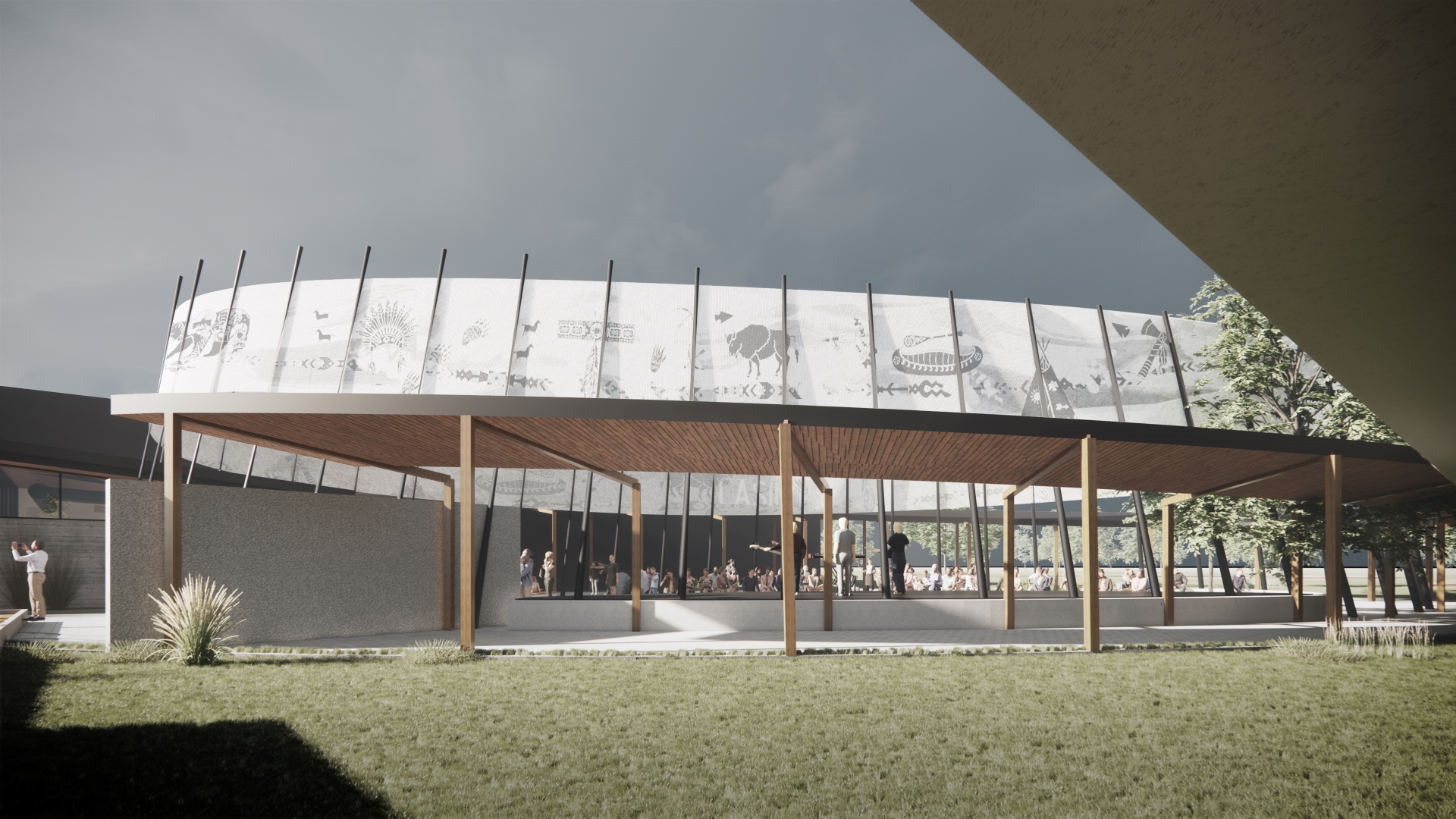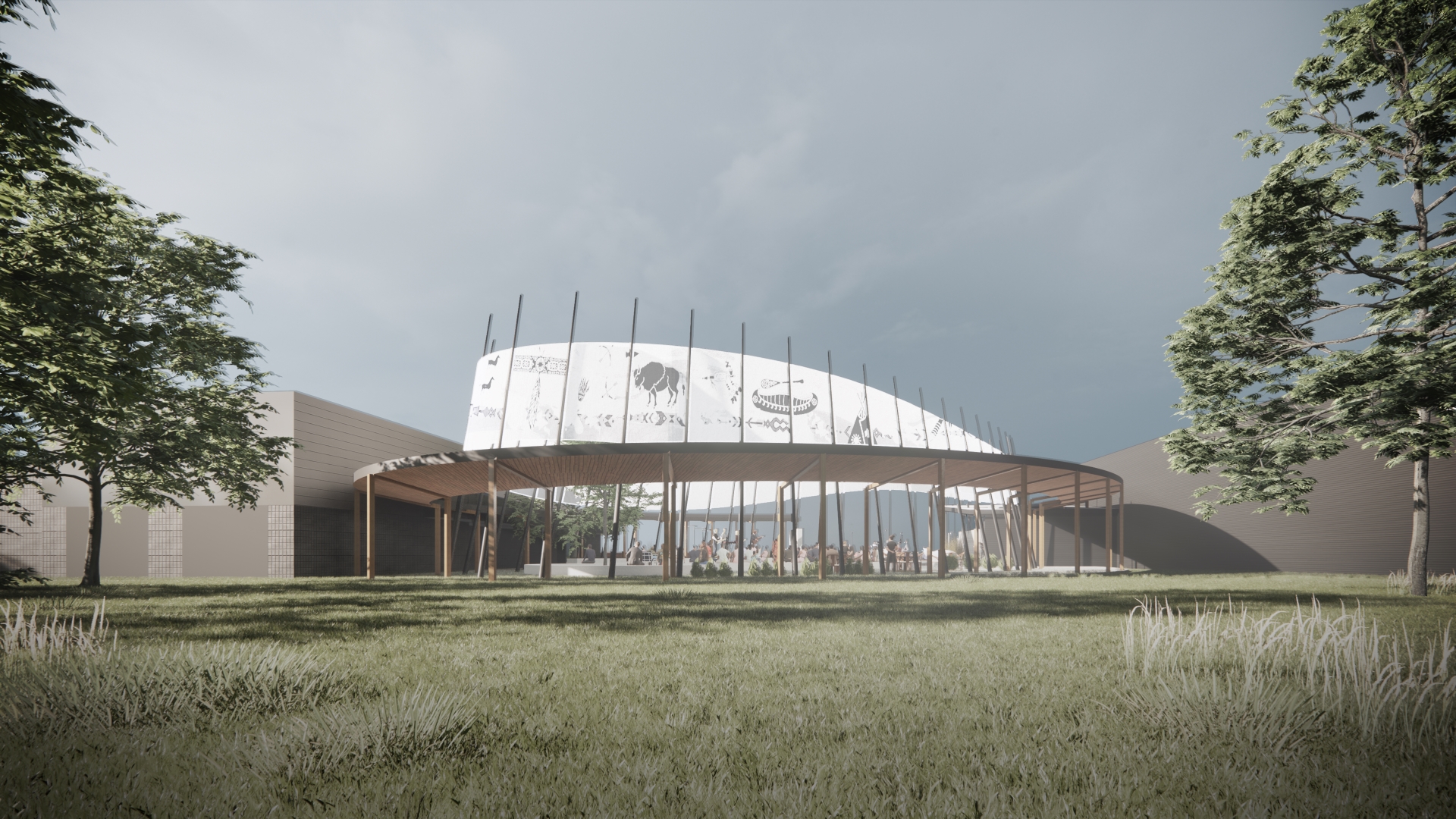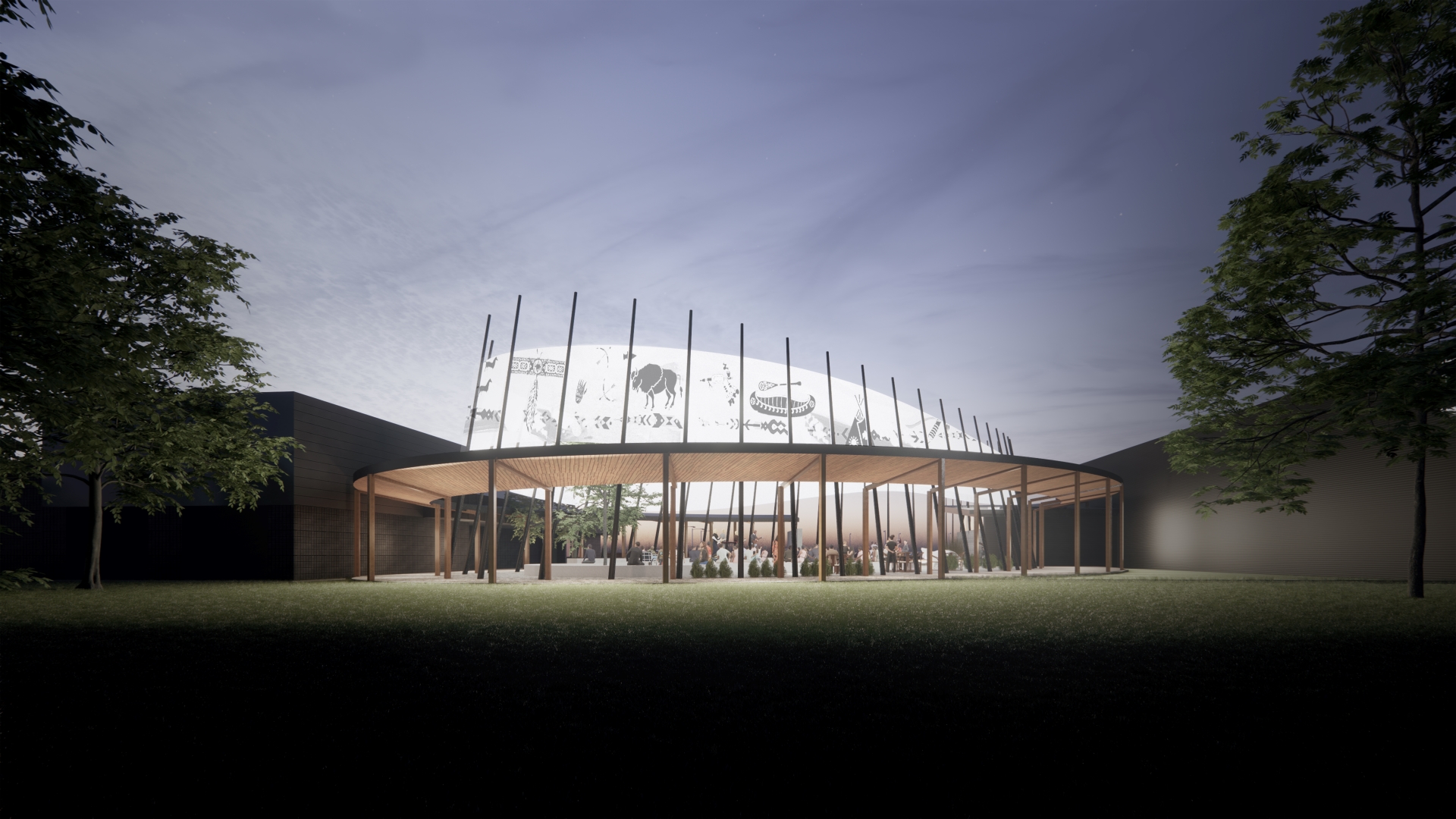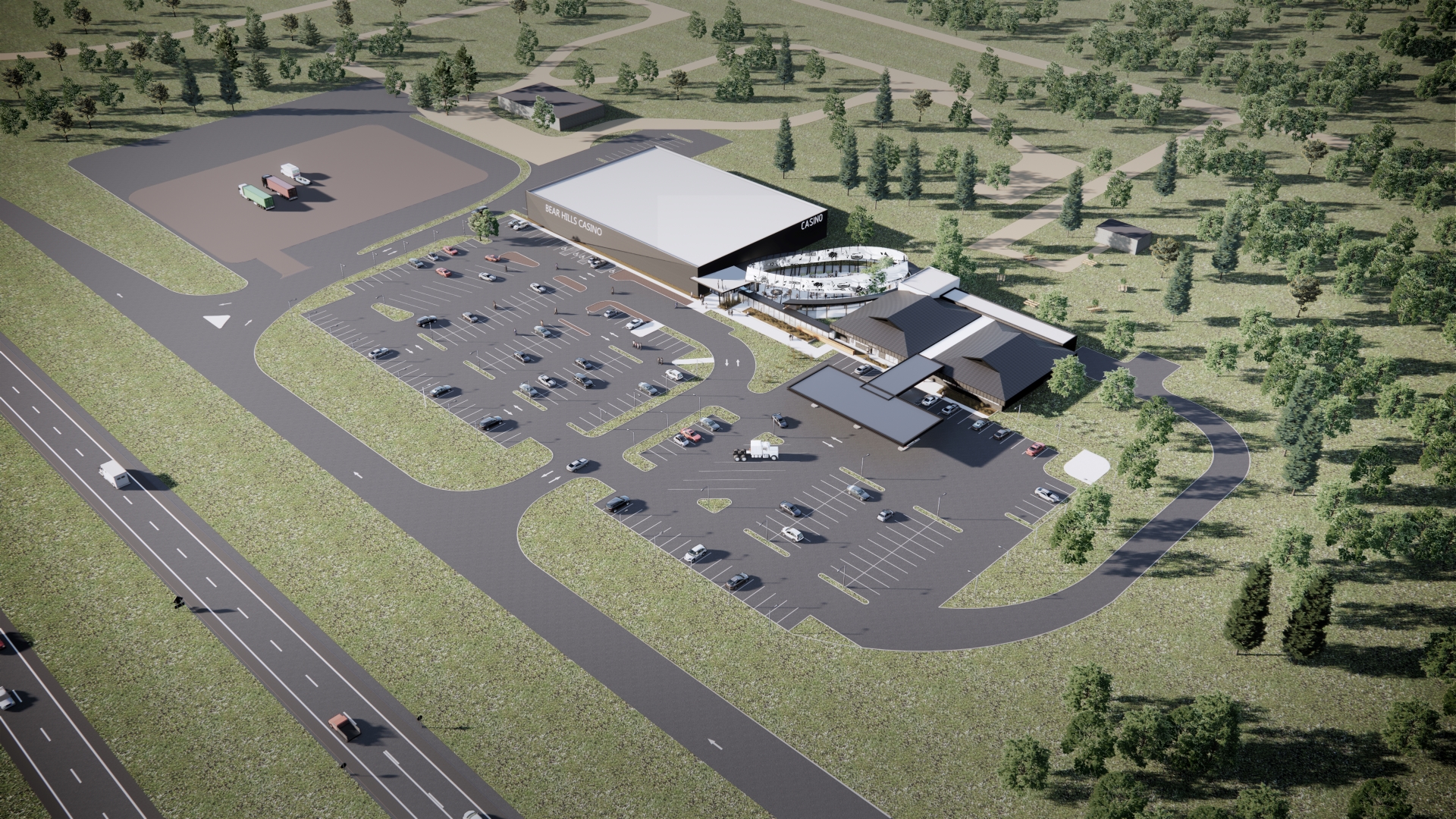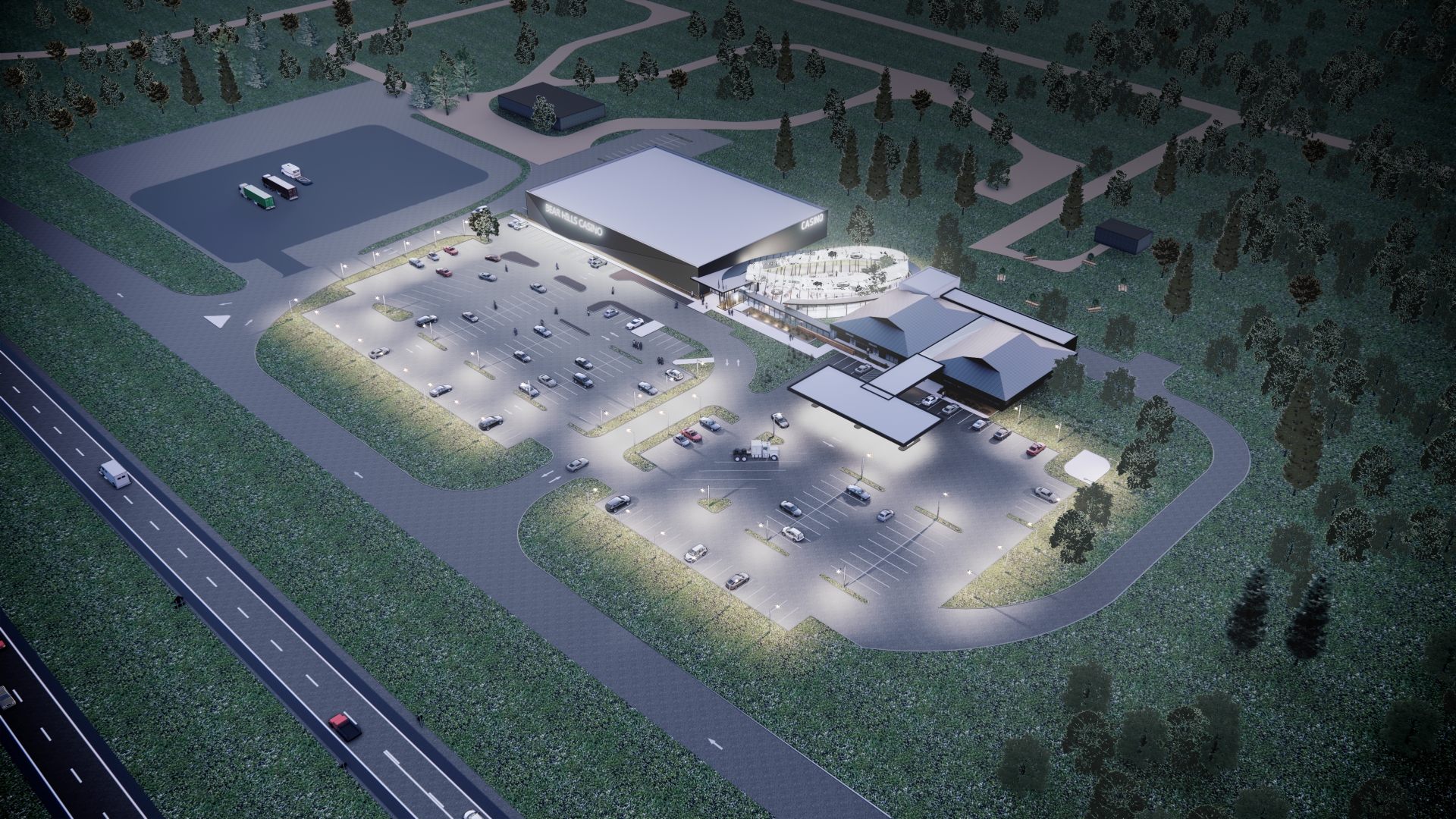 2850 m2

new construction

$1400 m2

renovation
Creating a central hearth
The resort and casino in its fully built-out form will consist of a gas station, fast-food restaurant, local goods marketplace, event center, casino, and hotel. The gathering space will feature a central fire pit for group gatherings, a stage for performances and a sacred tree of life. Local first nations art will be highlighted throughout the project.
---
The casino design takes a simple box form and clads it in a dark metal material with a subtle break-in plane on the west elevation. A diagonal canted extrusion adds a sense of movement to the construction while at the same time serving to anchor the building. The main entrance contrasts with the solid form of the main portion of the building and is comprised of glass to highlight its location against the rest of the structure and to assist in providing a transparent and welcoming entrance to visitors. The entrance features an extended canopy supported by columns delineated from teepee poles.
---
Conceived to be constructed in multiple phases. Phase 1 consists of the new casino building and renovation of the existing service station. Future phase(s) will be developed as market conditions allow.
Continue exploring
Browse through these related projects
Originally built in the early 1960s, Edmonton's Royal Glenora Club is one of the city's premier Athletic and Social Clubs nestled in the heart of Edmonton's beautiful River Valley.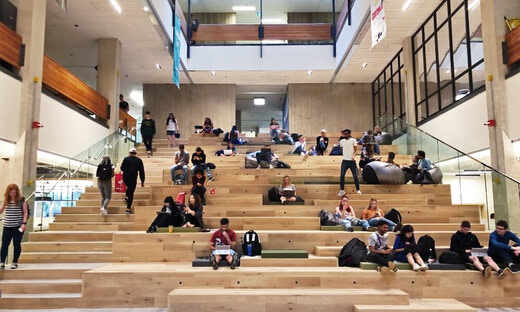 The Central Academic Building (CAB) project at the University of Alberta was an architectural transformation at a major confluence point of a bustling student body on campus.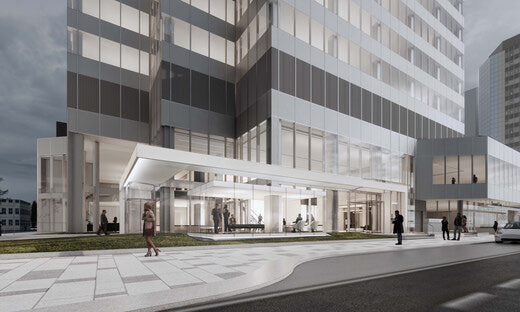 Arc Studio was challenged to modernize the exterior and three stories of the interconnected lobby space at the Canadian Western Bank Place Tower in downtown Edmonton.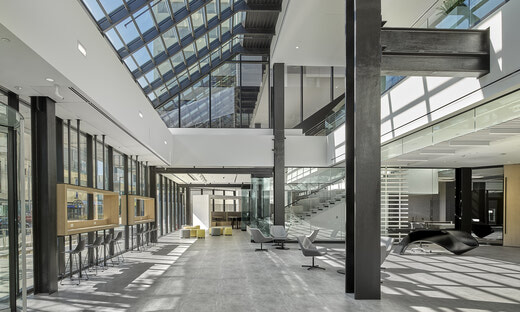 Formerly known as Enbridge Place, this 1970s-era striking all-black modern skyscraper in the style of Mies van der Rohe was given a complimentary interior transformation and enhancement to the podium and plaza.
Learn more about Arc Studio
Discover what makes our designs uniquely rewarding for our clients & their communities