Allwest Commercial Furnishings Renovation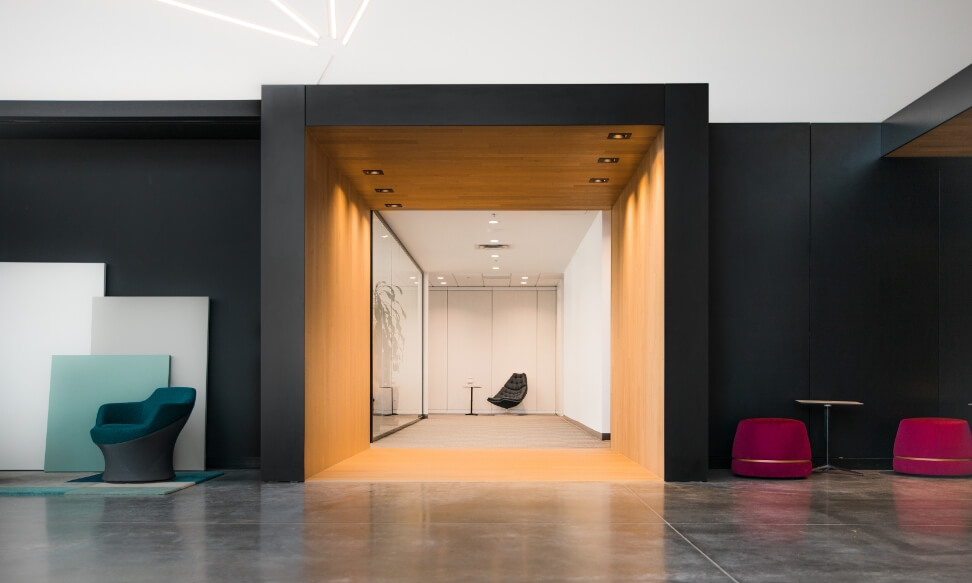 Creating a more professional journey
Renovating existing spaces
A renovation of an existing warehouse into a professional showroom, warehouse, office, and amenity space for the commercial furnishings company.
---
Who:
Where:
When:
What:

Architecture
Interior Design
Renovation
Refurbishment
Commercial
Retail
Industrial

4240 m2

Size

$1.3 Million

Budget
Using natural materials
Designed to complement the tenant-supplied furniture and selection of interior finishes. The use of natural materials of white oak and exposed concrete floors are the perfect backdrop for the brand's timeless and exclusive pieces. Included in this project were furniture, building signage and security, sound masking, warehouse racking and specialized warehouse equipment.
Continue exploring
Browse through these related projects
As a former flower shop transformed into an open-concept office space, Arc Studio's collaborative home exudes clean lines with organic inspirations.
Learn more about Arc Studio
Discover what makes our designs uniquely rewarding for our clients & their communities