Private Residence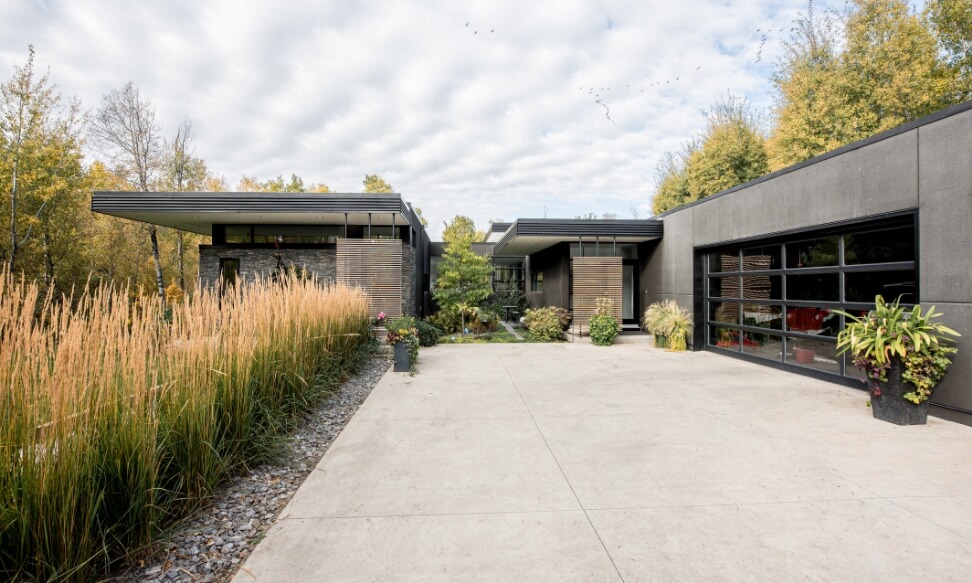 Connecting to nature
A rich, open design with abundant natural light
The primary architectural consideration was the connection to nature that would open up house planning to respond to site conditions with a series of courtyard spaces. The central core of the house was the kitchen area, which opens out to the East, South and West courtyards bringing views of nature, abundant daylight, and airiness into the centre of the house.
---
Who:
Where:

Sturgeon Country, Alberta

When:
What:

Architecture
Interior Design
Residential

560 m2

Size

Private

Budget
Maximizing natural light
The various public and private zones of the house were separated on a linear path with the private functions of the residence extending to the rear of the site and facing west to maximize the evening sun. Furthermore, the house was recessed on the slightly sloping lot to take advantage of being buried within the surrounding forest. Lastly, the orientation of the house on-site allowed for maximum daylight / solar gain in winter months with an almost blank northern exposure.
Learn more about Arc Studio
Discover what makes our designs uniquely rewarding for our clients & their communities