Hope Mission Transitional Housing Tower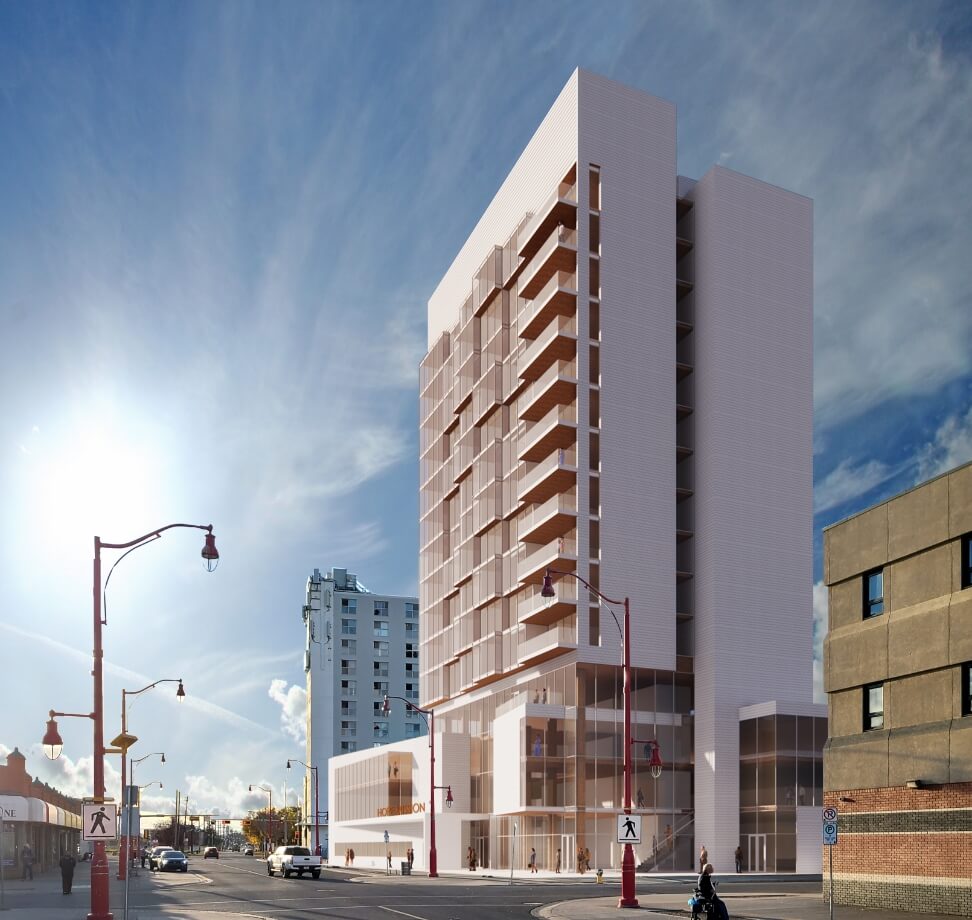 Providing supportive accommodation
Bridging the gap in downtown Edmonton
The Hope Mission Transitional Housing Facility concept design is a large mixed-use tower located just North of Edmonton's downtown core next to the existing Hope Mission building at the corner of 106 Avenue and 101 Street. The project seeks to provide central Edmonton with a new facility that offers supportive accommodation meant to bridge the gap from homelessness to permanent housing by offering structure, supervision, health services, support, skills, education, and training for the local community.
---
Who:
Where:
When:
What:

Architecture
Interior Design
Civil
Cultural
Commercial
Retail
Mixed-Use
Residential
Healthcare
Care Facility
Seniors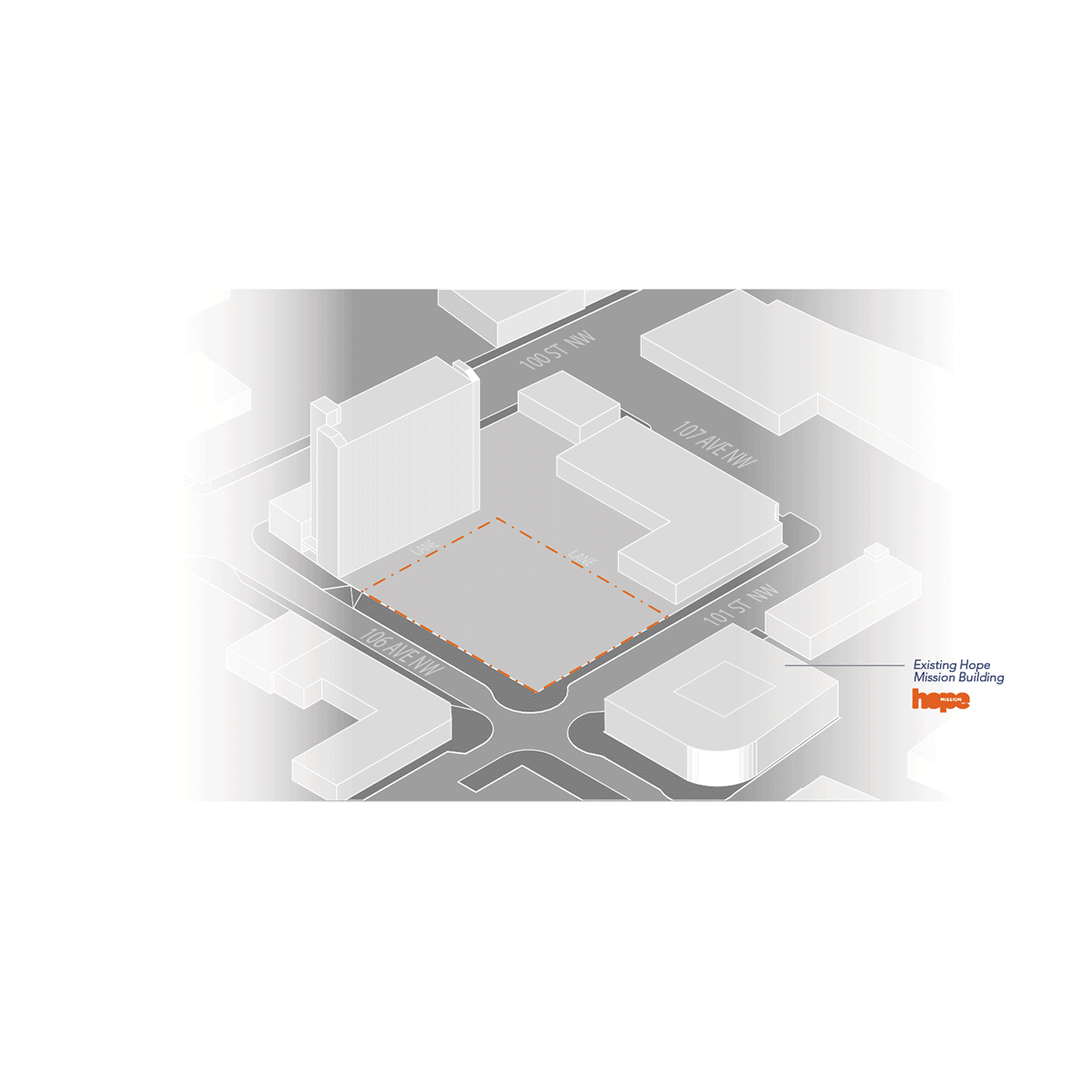 Creating a dynamic experience
The project features a small public plaza and pedway above that connects it to the street intersection and to Hope Mission's existing building across the street. The project would offer a considerable number of amenities to residents and the community at large within the tower including communal social spaces on every floor; a rooftop garden; meeting and training spaces; a dining area with a dedicated commercial kitchen (including an optional separate eating area for women); a walk-in-clinic; a clinic/wellness centre, a coffee shop; and a bargain shop with laundry services. Administration offices for the Hope Mission organization would also be housed here.
The podium, which encompasses most of the amenity spaces, aimed to create spaces that were extraordinarily welcoming, animated, nurturing yet functional all the while imbuing them with a sense of community, purpose, and healing.
---
The most significant architectural gesture for the project is the dynamic façade that rises from the building podium, enabling a subtle improvement to privacy between units while providing minor shading relief as well. It establishes a relationship between the building's south elevation and the city, creating an architecture for the community that 'dances' among the skyline when viewed from downtown.
---
A major focus of the design team's explorations focused on the interior finishes for the project as there was a great need to balance the aesthetics of comfort and safety with robustness. Any suggested materials and finishes needed to be functional, durable and cost-conscious.
Additionally, materials should provide adequate acoustics, improve indoor air quality, enhance health and wellness for visitors and tenants, and consider the environmental impacts of material manufacturing to minimize greenhouse gas emissions, waste, toxins, and natural resource usage.
Learn more about Arc Studio
Discover what makes our designs uniquely rewarding for our clients & their communities